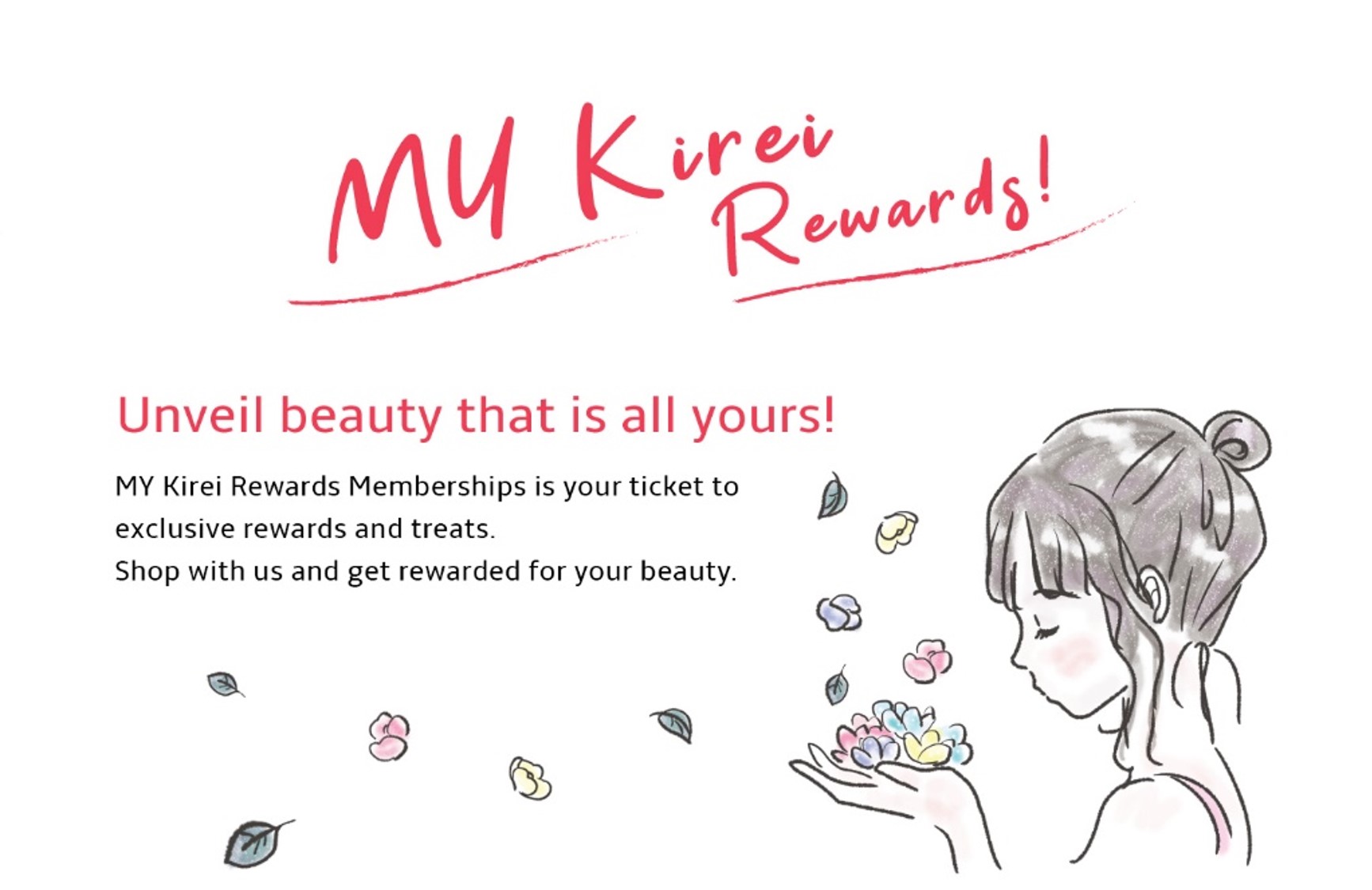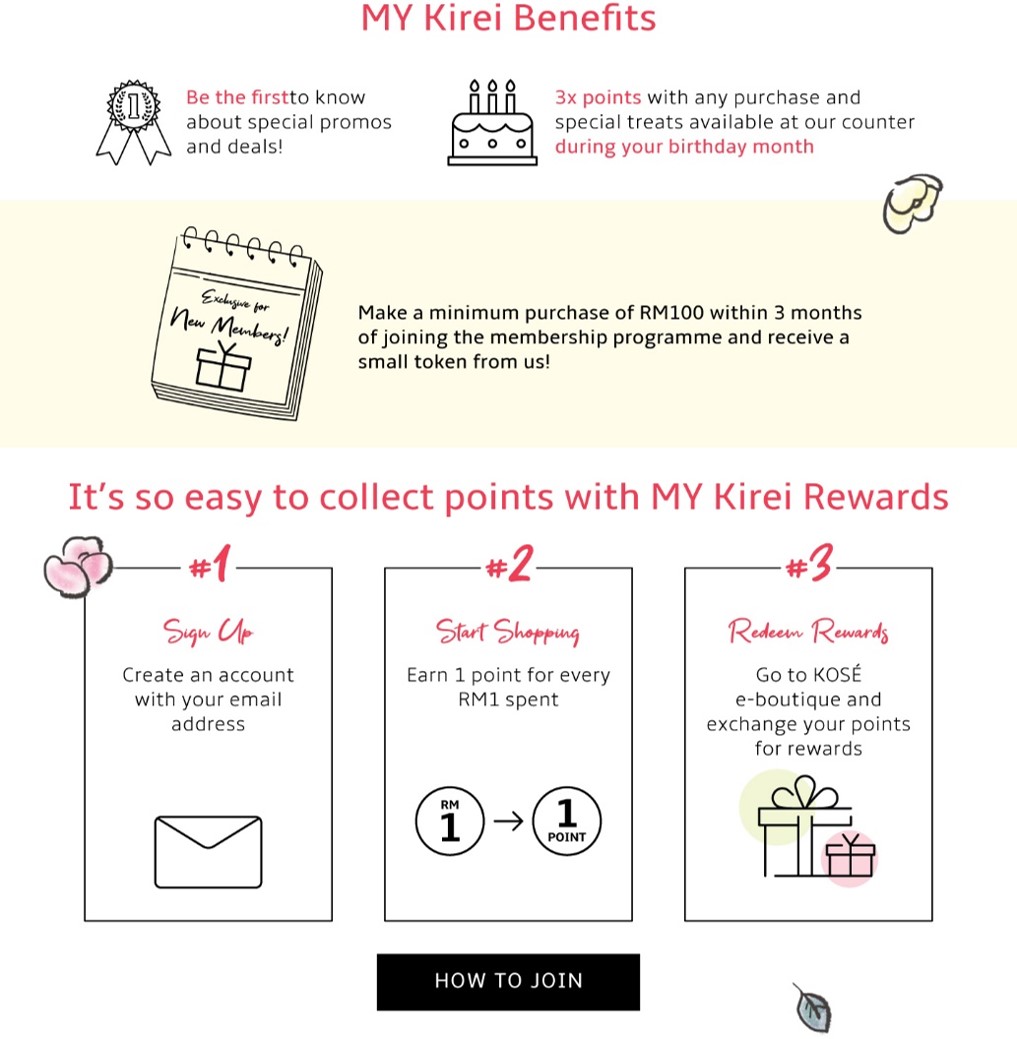 Terms and conditions:
KOSE MY Kirei membership is valid only in Malaysia.
Only one (1) membership for each member.
Members must provide a valid email address when signing up for the programme. The same email address must be used to access the account and for online redemption at https://www.kose.com.my/ The membership is not transferable and is for the exclusive use for the registered member only.
Members are strictly prohibited from using their membership and membership privileges for other non-members.
For every RM1 spent, one (1) point will be accumulated into the member's account (exclude tax if any).
Cash voucher redemptions must be made online via https://www.kose.com.my/
Points redeemed will not be reversible once application is submitted.
Reward points accumulation period: 1st January to 31st December of each year, points valid until 31st January of following year.
Once reward points have reached their expiration date, they cannot be reactivated, reinstated, or otherwise used for redemption.
Points and vouchers cannot be exchanged for cash.
Points cannot be earned from the redemption voucher.
The total cart value must be equal to or greater than the redemption value selected.
Reward points cannot be used to cover shipping, taxes, or other additional charges associated with the transaction.
The management of KOSE Malaysia Sdn Bhd has the right to revise these terms and conditions, membership benefits and privileges without prior notice.